Thanksgiving Break is here and that means more free time. If you're a book nerd like me, then that free time will probably be largely taken up by reading. One of my favorite genres of book is historical fiction, and I think it is the perfect genre to read in autumn. Here are some of my favorites. Hopefully, they will help you find a good story to settle into over break.
1. City of Thieves by David Benioff
This book is set during the siege of Leningrad in World War 2. It follows two boys, Lev and Kolya, as they journey through the lawless and dangerous Leningrad to deliver a dozen eggs to a powerful Soviet colonel in exchange for their lives.
I could not put this one down. I didn't go into it knowing that much, except that it sounded interesting and odd at the same time (delivering eggs?). The story was intense and eye opening to just how bad the situation in Leningrad was. If you want something quick and engrossing pick this up.
2. The Nightingale by Kristin Hannah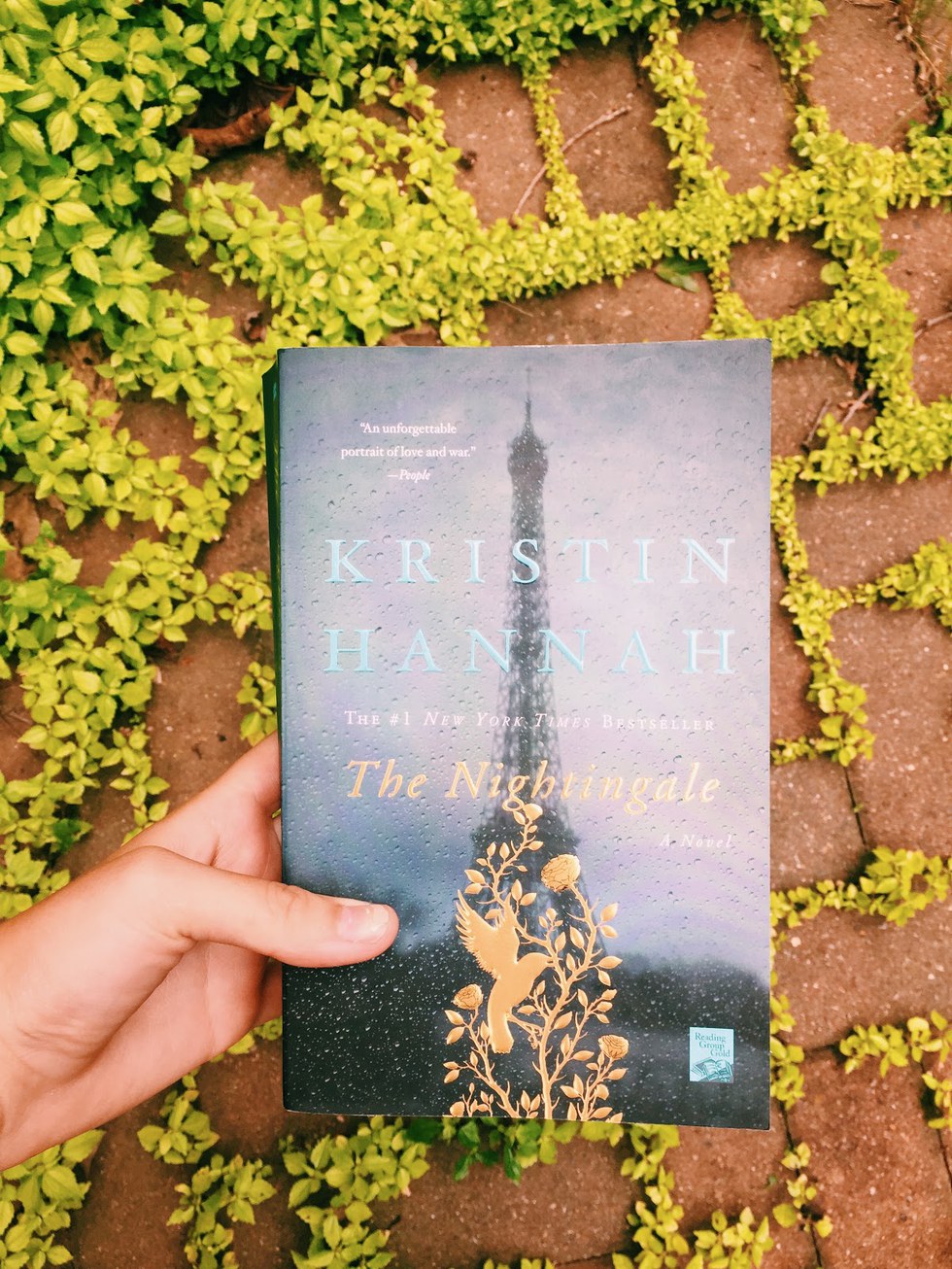 This book takes place in Nazi-occupied France and follows two completely opposite sisters. They struggle to survive and resist the Germans who have taken over their homes. This book was a good representation of the hardships women during the war had to face. A lot of the time, their stories are overpowered by the stories of men in battle, so it was nice to read about their hardships and how they persevered.
If you like reading about strong and empowered women, then this is the book for you. Also, I don't have a sister, but I feel like this book would be very relatable to someone who does. I will admit that at the beginning of the story, I was convinced that I wouldn't like it, but as I got to the end, I changed my mind and ended up really enjoying it. It was quite inspirational in a lot of ways.
Side note: I just learned that this is being turned into a movie, so definitely read the book before watching the film!
3. All the Light We Cannot See by Anthony Doerr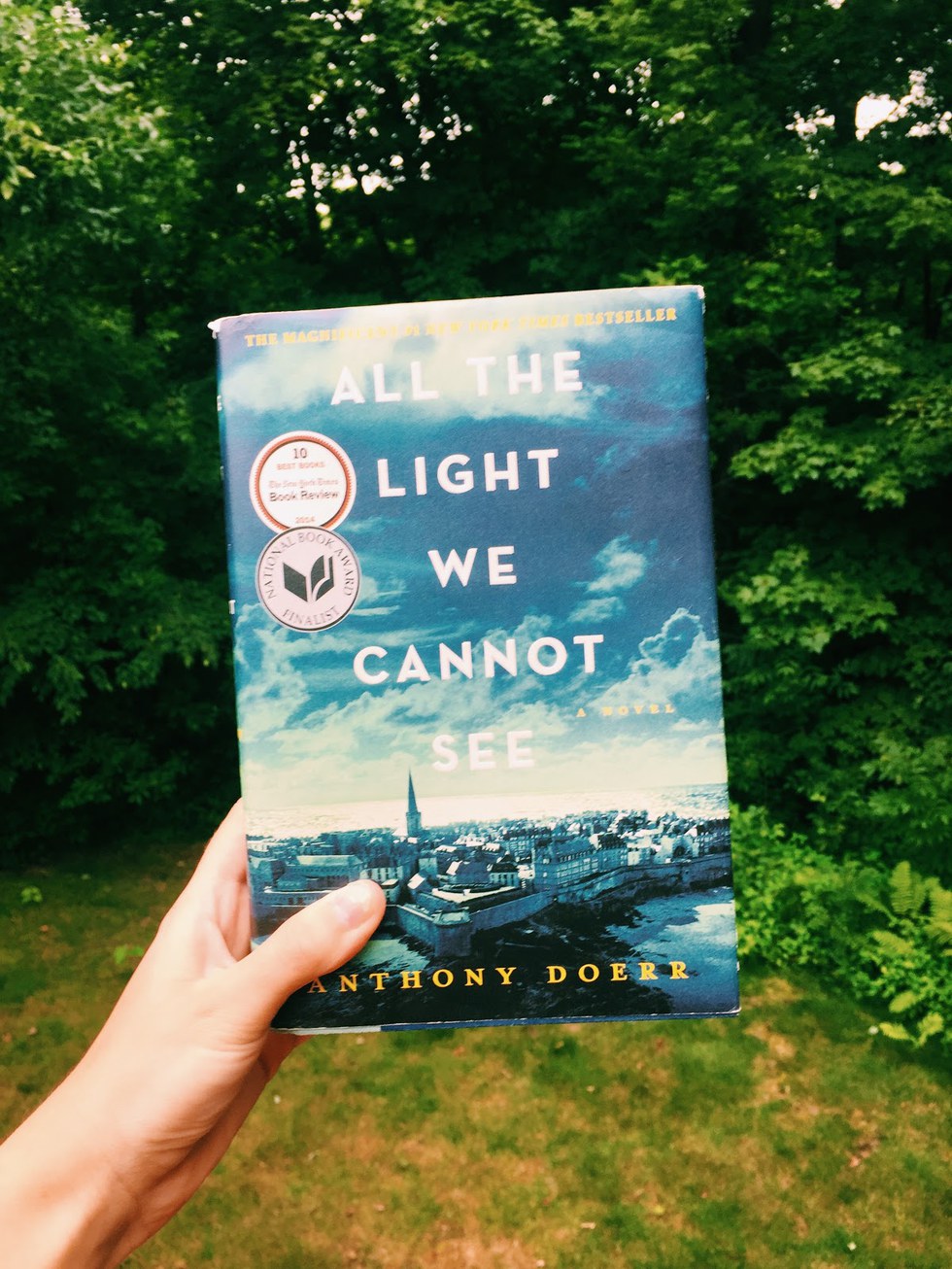 This book also takes place in France during World War II. It follows the journeys of two very different children and a couple of other interesting side characters. One of the main characters is a blind girl name Marie Laure who lives in Paris but flees to Saint Malo with her father. The other character is a boy named Werner who is a Hitler youth. Their paths end up colliding in an intricate and well-planned way.
This book is so detailed and great that I can't imagine how difficult it must have been to write. The author, Anthony Doerr, won a lot of awards for this novel. You should read it if you want something that will make you think a lot about human nature and technology.
4. The Shadow of the Wind by Carlos Ruiz Zafon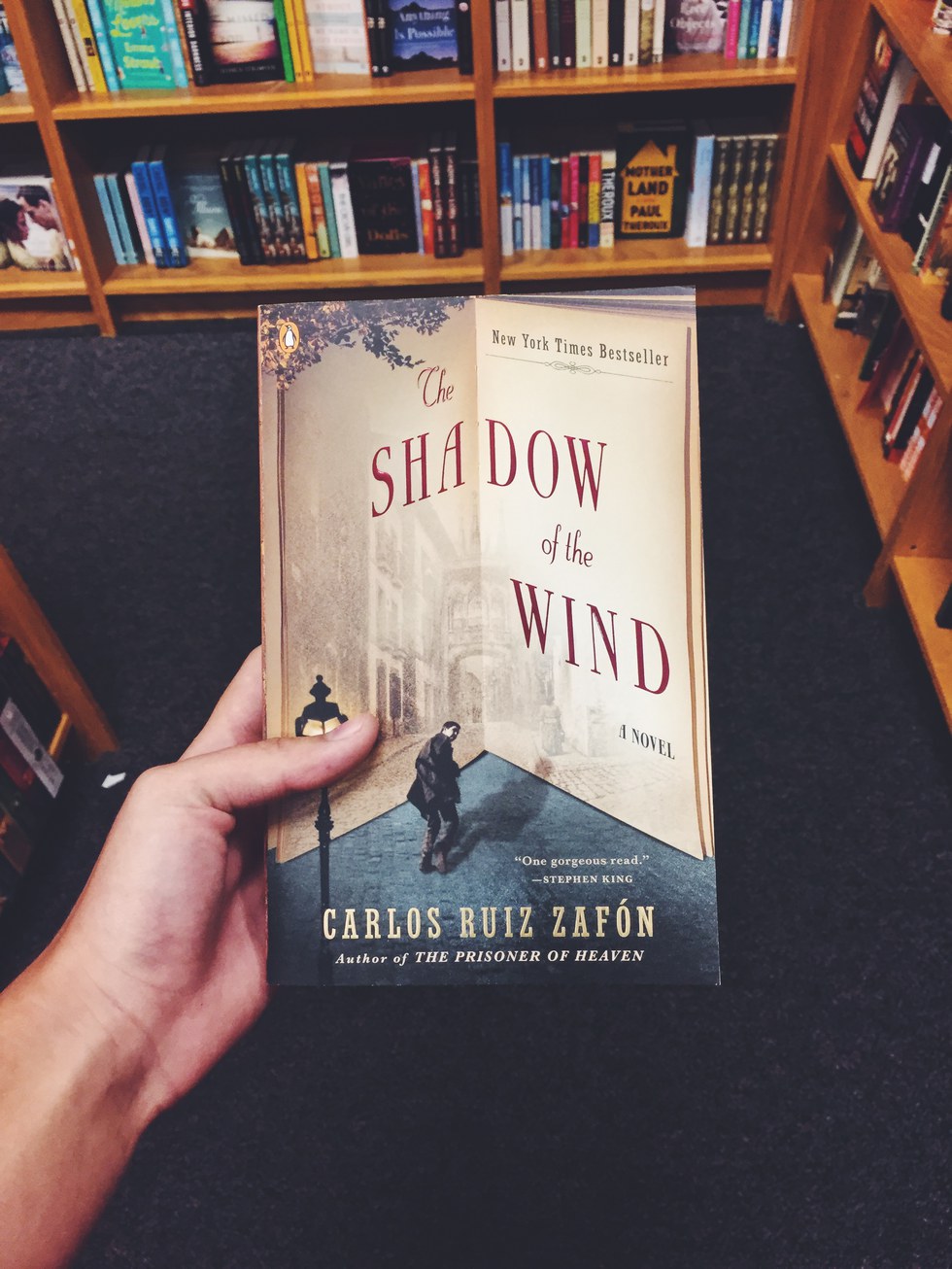 I would describe this as a historical fiction thriller. It is good to go into this not knowing too much, but I will tell you the very basic plot. It takes place in 1945 Barcelona and follows a boy named Daniel. On Daniel's eleventh birthday, his dad takes him to the Cemetery of Forgotten Books and Daniel picks out a book called the Shadow of the Wind by Julian Carax. Daniel is tasked with protecting this book, but there is someone trying to systematically destroy all of Carax's work. Strange and dark things continue to happen and the mystery is drawn out in an epic tale.
This is one of my very favorite books. As I was reading this one, I knew it was going to turn into my favorite and it's very hard to put into words how I feel about something I liked so much. I find it much easier to talk about a book I either hated or kind of liked. The writing was beautiful, the plot was unguessable, and the characters were very real. It was a very dark and epic adventure. This was originally written in Spanish, so if the book was this good translated, then it must be even better in its native language (sometimes things can get lost in translation).
5. The Book Thief by Markus Zusak
I would be very surprised if you haven't heard of this wonderful book yet, but if you haven't, then here is the synopsis. This story takes place in 1939 Nazi Germany and is narrated by death (coolest concept ever). It follows a foster girl named Liesel Meminger as she steals books, learns to love reading, and takes care of a Jewish man in her basement.
This is one of those books that you will never forget. It gives you all of the feels and leaves you gutless. The Book Thief is a classic that everyone should read.
6. Between Shades of Gray by Ruta Sepetys

This book takes place 1941 is about a Lithuanian girl named Lina, who is forced, with her mother and brother, onto a dirty Soviet train car and shipped to the Arctic Circle to work in a labor camp. This book shows what life was like for Lithuanians who were forced by Stalin to toil in extreme cold and cruel conditions.
I cried the first time I read this and chances are, you will too. It is so heartbreaking, but it is a story that needs to be told. I had no idea about this part of history before reading this book. This is a quick read that you won't be able to put down.
7. Salt to the Sea by Ruta Sepetys
Ruta Sepetys likes to write books about historical events that have been lost to history, and this is another great one of hers. I think I liked this one even better than Between Shades of Gray. It is about the sinking of the Wilhelm Gustloff during World War II. Most people know about the Titanic, but not so many know about the Wilhelm Gustloff. This is odd considering it was the worst maritime tragedy in history.
Ruta is so good at writing amazing characters. Their stories and personalities seem so real. In this book, we follow four main characters, but there are also great side characters as well. The layout of this book reminds me a lot of All The Light We Cannot See because of how well all of the characters' stories intertwined. She even brings in characters from Between Shades of Gray.
When I finished this book, I could not stop thinking about what I had read for the longest time. I think that's a sign of a good book.